New Record From Apple !!
During the initial pre-order weekend sales,Apple has sold a record number of iPhones amid its beginning pre-order weekend deals,topping the charts with 4 million units moved between when it commenced pre-sales early Friday morning and the end of the same day.The store accomplished some specialized issues owing to volume,but that didn't prevent the 6 Plus from selling out quickly,followed by the iPhone 6 later in the morning.Apple claimed a "record" number of preorders on September 12,before announcing the official total today.
That is double the quantity of preorders attained in 24 hours by the iPhone 5 in 2012,which dealt with two million preorders.Apple publicly didn't release pre-order numbers for the initial day of iPhone 5S and 5C sales last year,but estimates freezed them at somewhere around 2.2 million according to some research projections.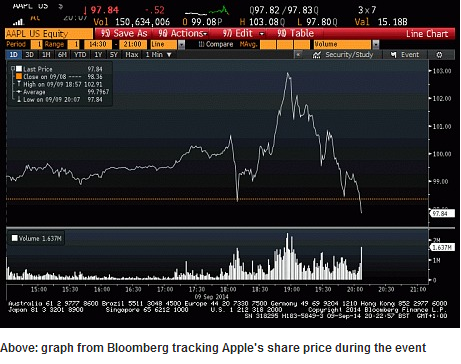 Well, Apple will start selling the iPhone 6 and 6 Plus in its retail stores beginning this September 19 at 8 AM local time,and in carrier partner stores plus authorized resellers.The countries experiencing the Launch of iPhone6 and iPhone 6 plus,this time around include U.S.A,Australia,Canada,France,Germany,Hong Kong,Japan,Puerto Rico, Singapore and the UK.The following week,i.e.,on September 26th,Apple will open up sales to 20 additional countries that include Austria,Belgium,Denmark,Finland,Ireland,Italy,Liechtenstein,Luxembourg,Netherlands,NewZealand,Norway,Portugal,Qatar,Russia,Saudi Arabia,Spain,Sweden,Switzerland,Taiwan,Turkey and the United Arab Emirates.
Don't worry if you're not getting a new phone this year,if you already own an iPhone 4S or above,you can download and install iOS 8 beginning this Wednesday,i.e.,September 17th.
We'd love to hear more from you .. Mention your views in the comment box.